Bringing Honesty Back To Service
Commercial & Residential
Plumbing Heating Air Air Conditioning
Services
Rush Plumbing, Heating and Air is committed to getting boiler repair services done right the first time. For years we have been working with our customers to ensure that their heating services are not only operational & reliable but also safe!
We are Southern California's premier heating system design, installation and repair experts. Our boiler services are tops in the industry. You may wonder why we are confident in sharing this: we are dogged in our commitment to doing things right.
Emergency Boiler Repair Services
Our technicians are available to provide boiler repair services help the moment we get your call. It doesn't matter whether the problems require repair or replacement, our HVAC technicians are able to ascertain the root cause heating system issues. Call us 24/7, we are here to help. The boiler isn't some mysterious thing. However, boiler issues can be a scary thing when left for later. We can provide top of the line boiler replacement systems at cost effective rates.
Is It Worth Getting A Boiler Serviced?
Annual boiler maintenance programs, like our premier maintenance package provides you boiler service that will help you sleep better at night. Getting your boiler serviced annually is just the first step to always take. Make sure your boiler maintains code compliance. Our HVAC technical team are your boiler maintenance partner. Why wait until you've got a boiler emergency on your hands? An ounce of prevention is worth a pound of 'cure.'
A few important things to look for frequently would be:
Inspect and clean fireside surfaces
Inspect all burner refractory material
Inspect all manhole gaskets for leaks
Inspect and test all system valves
Inspect and test all safety valves
Clean and rebuild low water cutoff
Recalibrate all operating controls
Overhaul feed water pumps
Call Rush Plumbing, Heating and Air today to learn more about our Boiler Maintenance Program
Should I Repair Or Replace My Boiler?
It depends! Don't you just love those answers?
The moment we are contacted by our customers we get to work to ascertain the best path forward. At the end of the day we all want the same thing: the best product or service for the best most cost effective price. That is our goal too! We are in your corner.
Replacing an aging heating system could make a whole lot more sense than simply throwing another 'band-aid' on it. Sometimes, repair makes the most sense. We work with our customers to understand the need & desire. A solid heating system that 'just works' and does so safely and to code helps keep those emergency situations far away.
As you may know, repair a hydronic boiler system can be a bit tricky. We are certified to ensure that your hydronic heating system works as designed; safely & effectively. Are you having water coming out of your relief valve? There are so many 'moving parts' to hydronic boiler repair. Trusting your heating system to just anyone is not the way you want to go.
Our hydronic boiler repair technicians have literally seen it all. We are able to deliver the type of help in a timely, cost effective manner. Our technicians are expertly trained to handle your gas boiler and give it the attention in a timely repair or replacement.
Hydronic boiler piping design is crucial to the heating system's effectiveness. We have the experience in this industry to help our clients to leverage a well-designed system. We will not only ensure the system's capacity to heat your space adequately, but will do so without cutting corner's just to save a buck. You want a heating system that will stand the test of time & sustained usage.
Call us today. We are bringing honesty back to boiler repair services.
ARE YOU EXPERIENCING AN EMERGENCY WITH YOUR BOILER? IS IT MAKING NOISES OR DID IT STOP WORKING ON A FREEZING COLD DAY? CALL RUSH FOR EMERGENCY BOILER SERVICES 24/7/365.
Best Boiler Repair Service
Most Cost-Effective Boiler Repair
5 Star Service Providing Exceptional Boiler Repairs
Schedule A Free Estimate Today!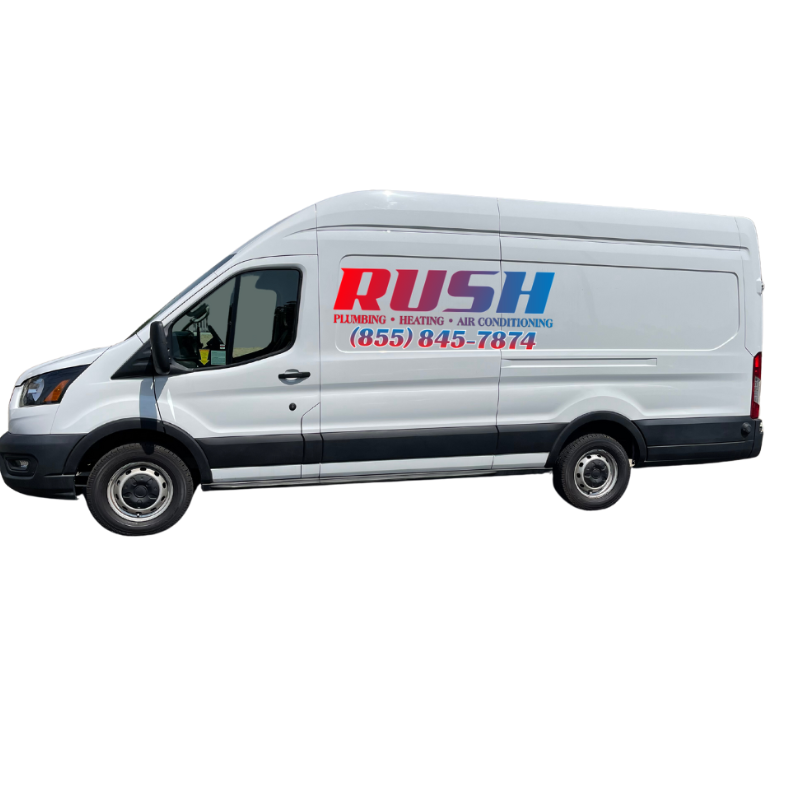 Dee B
Rush plumbing heating and air, Rodney and Manuel did a great job, I appreciate there work, they replace our condenser unit, nice and clean professional work thank you guys, highly Recommend Rush plumbing heating and air.
Rush has come through and exceeded my expectations every time I give them a call, they are always professional , you get set up with an appointment asap and they listen to your concerns and provide the best course of action and recommendations. Service has been top notch when ever I have needed a repair .
David Emery
This was beyond a 'five star', professional installation of a new salt-free water softener system. Josh was outs...
Michael Drummonds
Paco and his buddy were absolutely awesome, they were a little tardy but you have to allow for that, when ...